3-in-1 Snake Arcade Java 320x240
3-in-1 Snake Arcade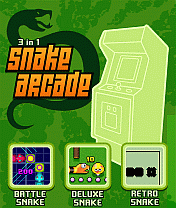 Added: 24.06.2016
Downloads: 23153
Vendor: THQ Wireless
Description: Mobile games may have moved on from the black and white bricks of old but snake has never been forgotten. This great value title brings you 3 great snake games, including the retro classic, in one download!
Cocok Dengan Ponsel Java Anda.
Ponsel = Nokia C3-00
Link Download
Download Now
Terima Kasih Telah Mendownload konten di blog ini.
Related Posts