Sonic Runners Adventure Java 320x240
Sonic Runners Adventure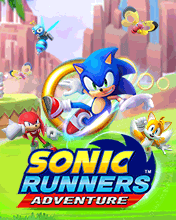 Added: 27.06.2017
Downloads: 149901
Vendor: Gameloft
Description: Sonic the Hedgehog and his friends are back in a brand-new runner! Relive his supersonic adventures as you jump, dash and fly through exciting platforming levels. Unlock new characters including Tails, Knuckles and more, each with their own unique abilities you can power up. Save Sonic's universe by fighting Eggman across 4 iconic locations. All this in a compact download so just about anyone can enjoy some fast action!
Cocok Dengan Ponsel Java Anda.
Ponsel = Nokia C3-00 / X2-01
Link Download
Download Now
Terima Kasih Telah Mendownload Konten Di Blog ini.
Related Posts